Unprofessional Costume Introduction
---
Generally speaking, our platter tutus (Classical costumes) are worked in 3 different levels:
-Unprofessional Level 
-Half-Professional Level (Cost-effective)
-Professional Level ( Level I/II/III)
I. Unprofessional 
This level can be recognized from the product name. There will be "Unprofessional" showed in the item title and the price range is from $49.99USD -79.99USD. 
The bodice is a simple one like a normal stretchable leotard without hooks on the back. The tutu skirt net is not worked layer by layer to save time and cost.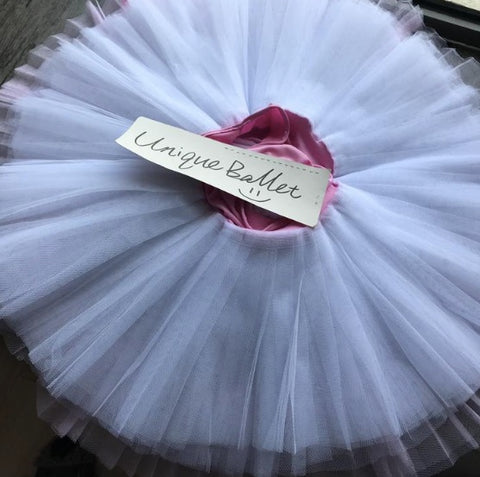 The costume works as a classical tutu look while the skirt net can not be too long in order to make the skirt stand well. Especially for tall dancers, the skirt may look a little bit short and some showed as a little bit drop/Floppy but worked perfectly for kids.
To make the skirt stand more stiff, we can offer a hoop with additional $10USD, you can insert it in the skirt to make it worked better. 
Should you select this level? 
This level is good for one-time use or photo shooting. Some teachers or theaters will select this level for unprofessional performance or crops. 
To save cost and offer a competitive price, we assigned some junior makers and selected some cheaper materials to make this level in a short time. So please do control the expectation on the quality. 
We do not recommend the parents to select this level for professional dancers or competitions for your kids unless the teacher approved or you bought this level before and know it works well for you.
Go to buy: 
* Unprofessional Platter Costumes